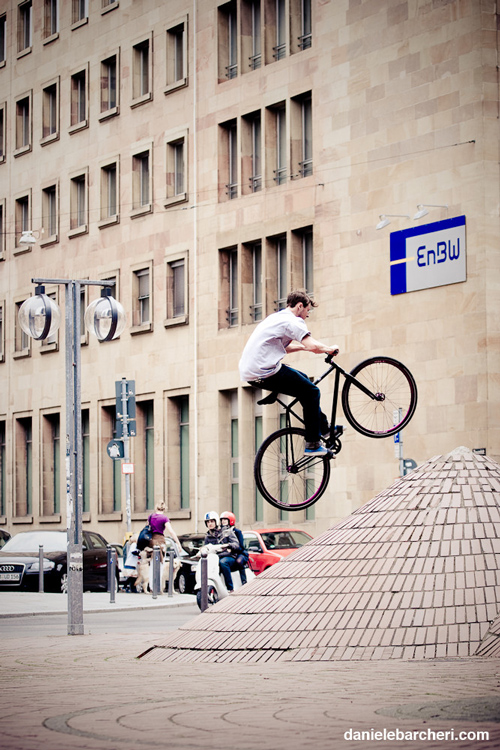 Dennis on the banks photo by Daniele Barcheri
Last Tuesday Dennis, Thorsten, Daniele and me nicked  svevo's "Métisse" to take it out for a ride.
Dennis hopped on the Métisse first, so he had to leave his Kilroy at home. Thorsten was on his Gorilla, Daniele needed his geared bike to catch up with us with all his photo equipment on his back .
First we checked out the red banks where Dennis showed what he had learned in Barcelona. Then we went to the "Pariser Platz" where I did some turns on the bike.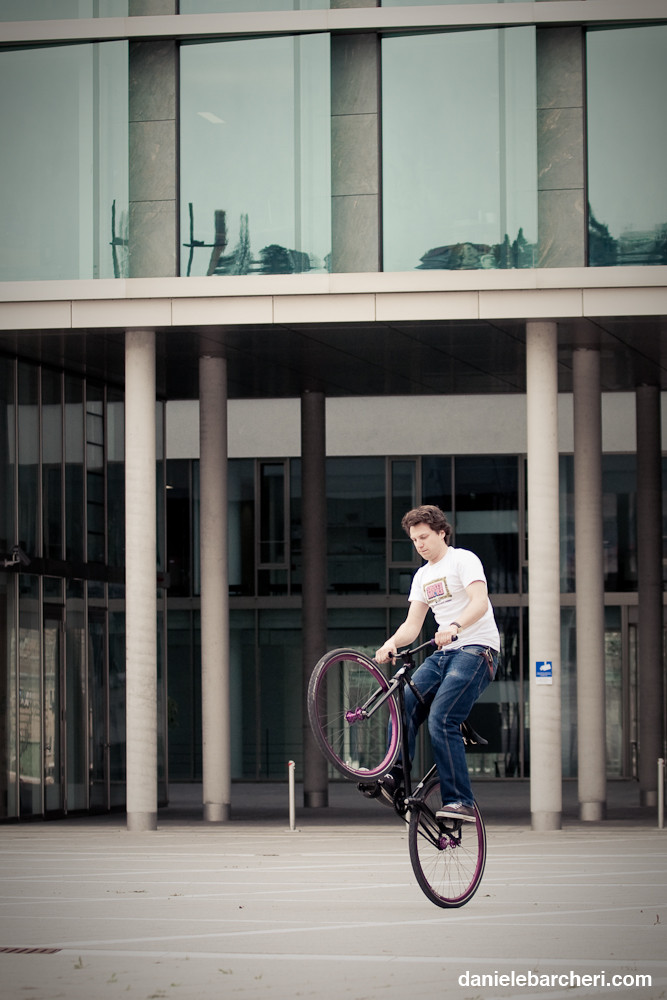 That bike feels really light photo by Daniele Barcheri
Although it is a steel frame it feels quite light and is really nice to handle. Riding fakie and doing keos was a lot easier than on my bike. Maybe also because of the smaller gearing but that wasn't the opnly reason.
Next was Thorsten to give it a try.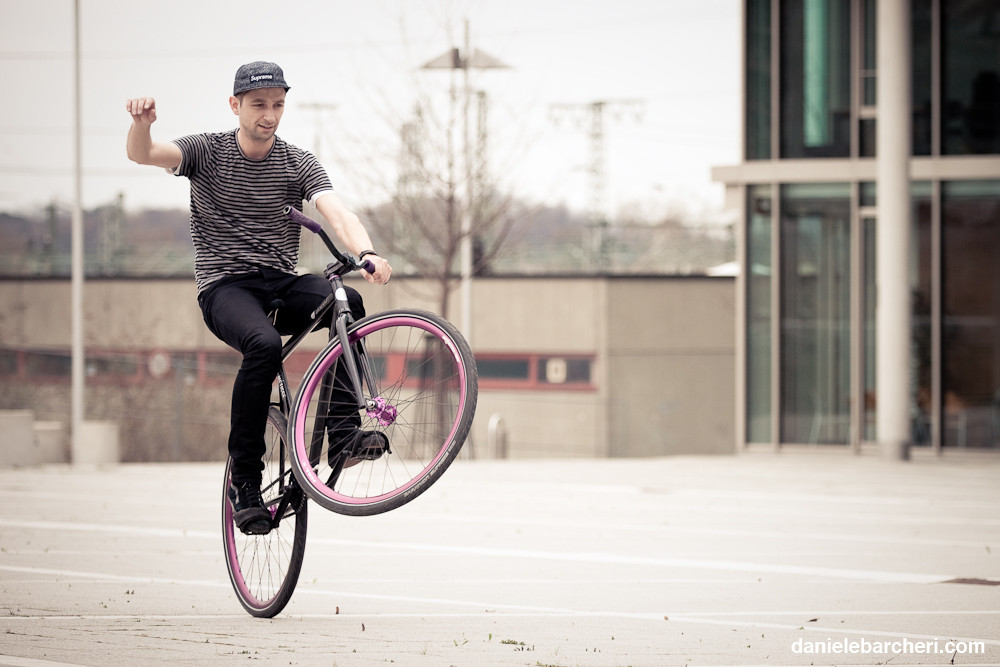 Thorsten wants to know if it can wheelie photo by Daniele Barcheri
Now it was time to the skatepark near the Pragfriedhof. So Dennis took over again. After some of the nine year olds were bored of skating in the pool, he could finally cruise a bit in there: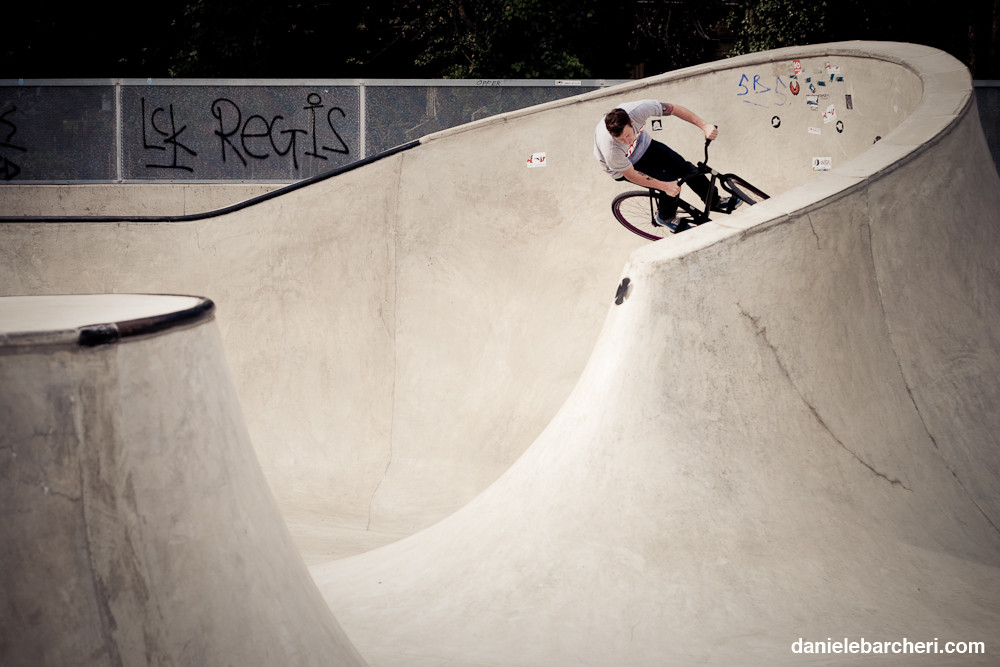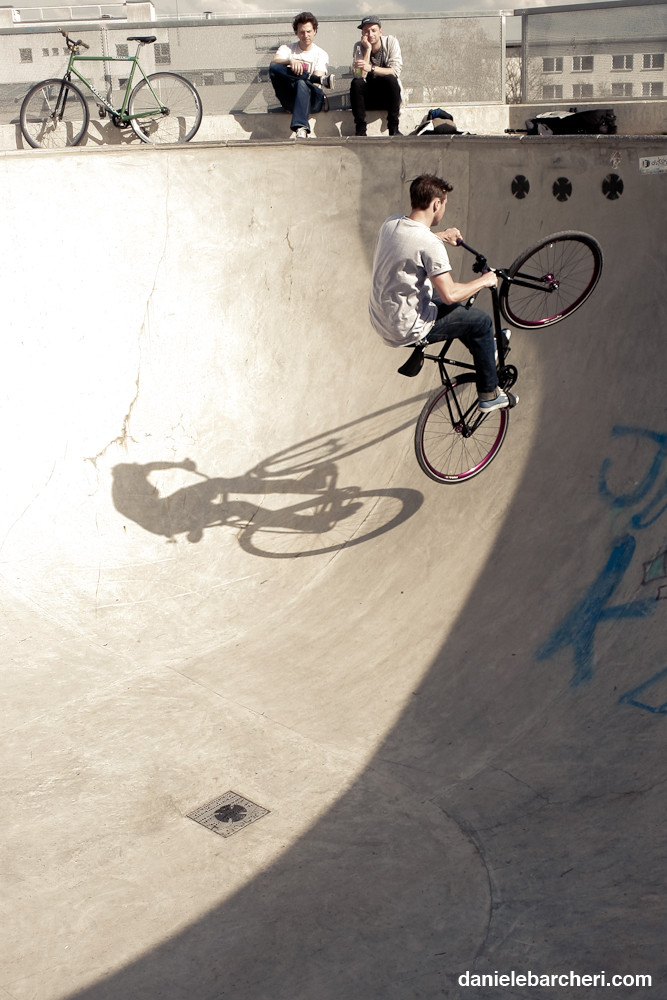 Excited kid in the front (Dennis) and two bored ones in the back photo by Daniele Barcheri
As the weather was turning shitty again we checked out a new spot for tricks and polo where this photo was taken: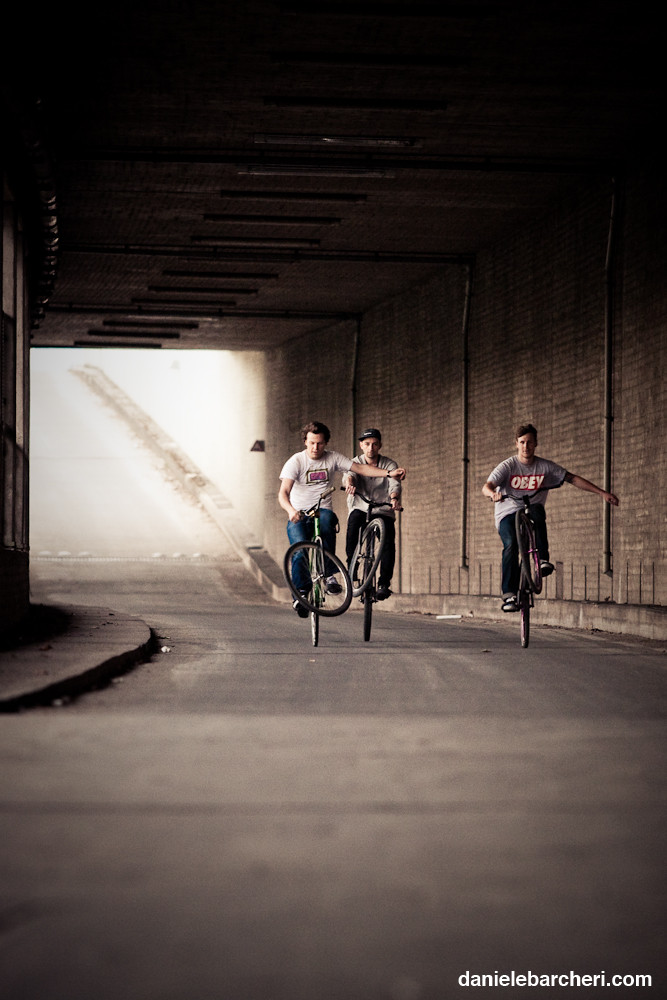 Reminds me of children's films from the 80ies photo by Daniele Barcheri
As Dennis said: " the bike is relatively light and rides really nice" what else could you wish for? You can easily fit in 40c tires without any crimped tubes on the back end. The joints are fillet brazed and smoothed which makes a technically solid connections with no needs for gussets. And on top of that it looks if the frame would be made out of one single piece of steel. The bike looks really modern overall but it has a nice little classic detail on the seattube: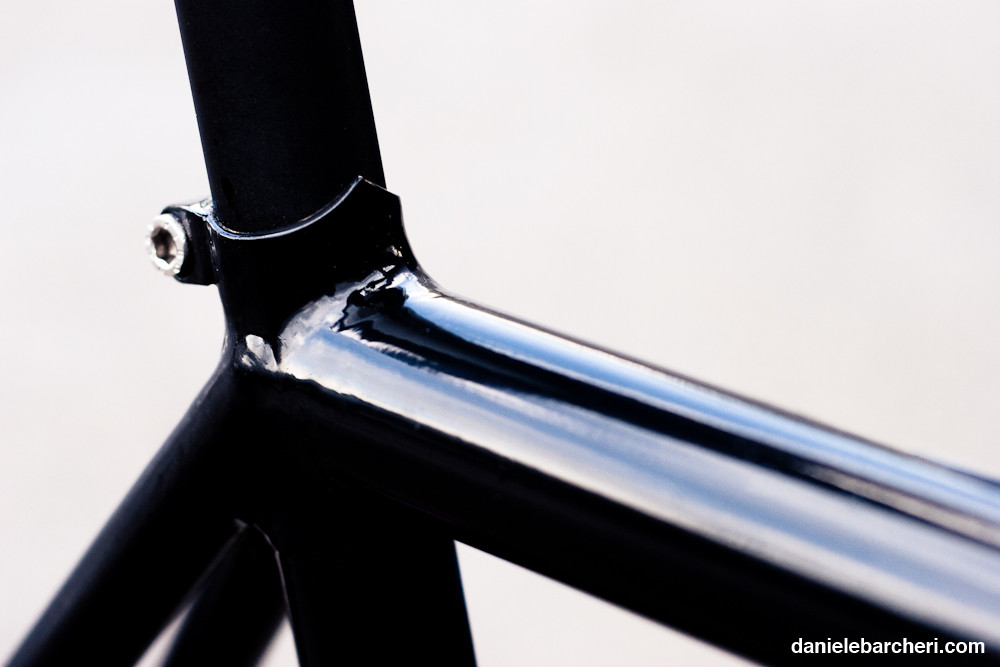 Nice classic detail on the seattube photo by Daniele Barcheri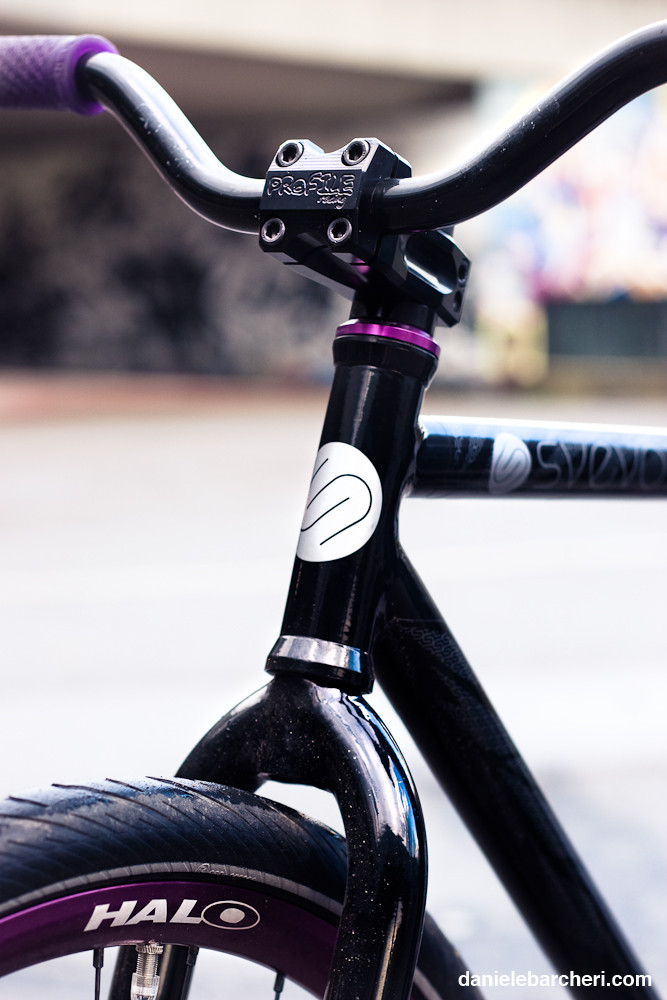 photo by Daniele Barcheri
So now I am curious if a city known for things like the "Carrera 911" or the "S-Class" can make itself a name with the "Métisse" and the other nice bikes built by svevo.