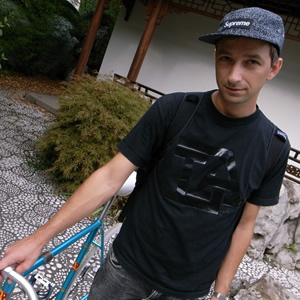 Bikes total / fixed:
3/2
Bike usage:
Have fun, go fast, play polo, trick around, commuting
Gear ratio:
47/18, 49/18, 49/19


Short Questionnaire
When and why did you start riding fixed?
2008, need for speed.
How many and what kind of bikes do you have?
Diamant Rennsport, GDR Olympic-Team Trackbike with upgrades.
Nagasawa, Keirin Trackbike with upgrades.
Crazy Horse, some old Mountainbike
What bike related injuries did you have to suffer already?
–
What do you like most about riding in Stuttgart?
Hills – that you can go down fast.
What do you hate most?
Hills – that you have to go up.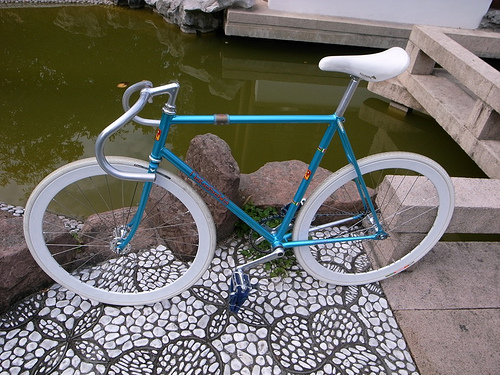 Nagasawa, Keirin Trackbike